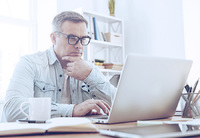 SEASHELLS OF THE WORLD
Collections - J.P Oliveira Specialized in Collection Seashells and Fossils of Portugal
All shells presented here are part of my private collection. All photos of the shells are also my authorship. The initial objective is to create a Malacological database, with 1000 specimens. With time, I will be able to expand that number to 1000 species...

DIRECT LINKS TO PAGE - Photo gallery of several seashell families
My collection, my history...
My fascination with shells was born more than 30 years ago, transforming me since then into a specialized collector, in inexhaustible hours of pleasure in the preparation and conservation of the shells, or simply in their cataloguing...

The seashells have amazed us all since ancient times. Its curious shapes, bright colors and spectacular species, put them among the most fascinating creations of nature. Live jewels from the seas all over the world, possessing unique characteristics that make them a pleasant object of study and collecting...
...This fascination and passion for shells also took me to travel, to discover the pleasure of personally catch some of these wonderful species of sea shells (Philippines, 2007 / India, 2009 / Thailand, 2011 / India 2016 / Japan, 2017 / Malaysia and Singapore, 2019). In these places, I plunged into the warm waters of th e Pacific and Indian, among the corals, or in the tangle of the roots of the Mangues, where I caught numerous specimens of shells.
I also leave the message to future collectors and those who have long been engaged in malacology, who are awareness of the preservation of the species and their natural habitat, not collecting more specimens of the various species, than those that are necessary to have a pleasantly beautiful collection of pedagogical interest.

In the photo galleries below, there are some of the most representative families of Gastropoda & Bivalvia. Some of the most beautiful specimens of the many existing species, highly appreciated by collectors around the world...
Each species is presented with its respective classification, according to the most recent scientific update (World Register of Marine Species). Any information error in the classification or any other can always be corrected with your help. Please don't hesitate contact me for can correct possible errors. Whenever possible I will add more and better photos, as well as other families of species shells to the gallery. Suggestions and corrections will always be welcome...
website administrator: J.P Oliveira
In Other Topics, I will approach the various questions related to Conchology. The Topic is divided into two parts. As a collector, I think it is important to share my knowledge with other collectors, or with other people who are simply interested in learning some techniques on the subject of shell collecting. My objective with these topics is not make the role of a teacher, just to contribute to being another guide...
In the 1st part, I explain how to start a shell collection, preservation, classification, exhibition and other tips... In the 2nd part, I approach topics such as the buying of shells, forgeries, collection in general and other themes...
Gastropoda - Gastropods have the greatest numbers of named mollusc species. However, estimates of the total number of gastropod species vary widely, depending on cited sources. The number of gastropod species can be ascertained from estimates of the number of described species of Mollusca with accepted names: about 85,000 (minimum 50,000, maximum 120,000).[9] But an estimate of the total number of Mollusca, including undescribed species, is about 240,000 species.[10] The estimate of 85,000 molluscs includes 24,000 described species of terrestrial gastropods.[9] - wikipedia
Bivalvia - In May 2010, a new taxonomy of the Bivalvia was published in the journal Malacologia. In compiling this, the authors used a variety of phylogenetic information including molecular analysis, anatomical analysis, shell morphology and shell microstructure as well as bio-geographic, paleobiogeographic and stratigraphic information. In this classification 324 families are recognized as valid, 214 of which are known exclusively from fossils and 110 of which occur in the recent past, with or without a fossil record.[124] This classification has since been adopted by WoRMS. - wikipedia
COLLECTIONS - J.P OLIVEIRA